Car Clutch Repair Includes
At Perthcarservice, we offer multiple repair services related to your car clutch based on your requirements. We know that you don't want to make your driving experience stressful due to a bad car clutch. Opt for our clutch repair services which are mentioned below.
Clutch hydraulics free inspection.
Free diagnosis of automotive hardware.
Free inspection for deterioration of seals.
All types of car clutch changes (four-wheel drive).
Gear fluid assessment for sludge detection.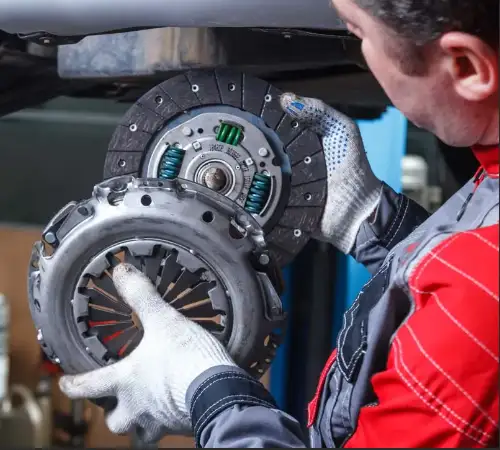 Clutch Repair and Replacement Benefits
When the clutch system of your vehicle starts deteriorating, it is best to repair it as early as possible or replace it, if required. Seek help from expert mechanics at Perthcarservice to take advantage of the timely clutch repair and replacement services. Below are the leading benefits;
Prevent Road Accidents
Having a functional clutch system ensures the safety of your vehicle. If the clutch slips, it can result in losing control of your car. Our skilled specialists can help to keep your automobile in a well-maintained condition with customized clutch repair services, preventing road accidents.
Improves Fuel Efficiency
Opting for our top-notch clutch repair or remodeling service can improve the gas mileage. When the clutch system is not performing properly, it makes your automobile difficult to move, ultimately consuming more gas. Bring your car to our garage to speed up its fuel efficiency!
Extends Vehicle Lifetime
Clutches usually last for over 80,000 miles or more. Prompt clutch repair and transmission maintenance services are the integrated solution to increase the lifetime of your vehicle. Hire Perthcarservice to ensure that your automotive runs evenly for a longer period of time.
Saves You Money
One significant benefit of availing of routine inspection and clutch repairs is that it saves you money. Replacing a malfunctioning clutch can cost hundreds, even thousands of dollars. Seek expert help from our car specialists to repair or remodel the worn clutch in an effective way.
Why
Choose

Us
Flexible Availability
At Perthcarservice, we are available 24/7 to provide you with car clutch repair services. Our mechanics are available at any time to provide quality clutch repair service for smooth driving.
Skilled Mechanics
Our mechanics are trained enough to handle any car model. Firstly, they find out the issue and fix it by providing quality car clutch maintenance services.
Affordable Services
We provide quality and long-lasting car clutch repair services to our clients at an affordable price. By getting our services on time, you can easily prevent future costly car clutch repairs.
Quick and Fast Services
We always try to satisfy clients with our fast and quick responses. Our mechanics find out the main reason for your car clutch damage and resolve it within no time for you.
What are the indicators of a bad clutch?
The perfectly working clutch system is very important for the smooth drive of your automobile. A clutch allows you to change wheel gears. There are some alarming signs your clutch needs repair:
Vibrating clutch pedal
engine revival with poor acceleration
Trouble shifting gear
Sticky clutch pedal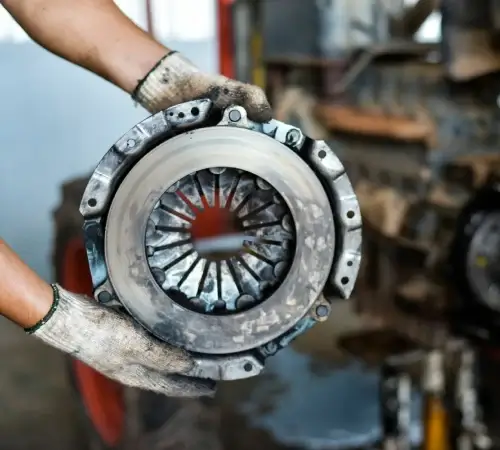 Frequently

Asked Question
Yes, car clutch can easily be repaired with the help of a professional and well-trained clutch mechanic from companies like Perthcarservice.
The cost of car clutch repair from a garage like Perthcarservice depends on the damage extent to your car clutch.
The car clutch plate needs to be repaired when it starts vibrating, slipping, and making grinding noises and you face difficulty in shifting the gear.