Car Radiator Repair Includes
Perthcarservice ensures risk-free components of your vehicle. Considering it, we provide exceptional radiator servicing and repairs in Perth as per your demands. Our radiator and cooling system maintenance services include:
Pressure check and tests for leaks
Complete visual inspection of the system
Cooling parts repair or replacement
Cooling fans, thermostats, tanks products
Fittings products for radiator and cooling system
Water pumps, hoses & clamps, and belts
Coolants and fluids products
Engine oil cooler
Radiator caps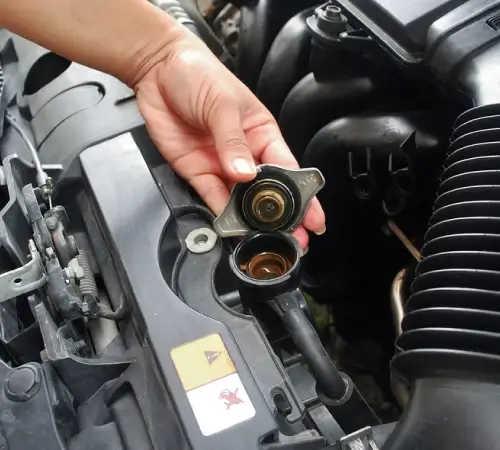 Radiator Repair Benefits
The radiator is a crucial component of your vehicle. Regular repair and maintenance service of radiator saves you from costly repairs and easily boosts the performance of the engine. Join hands with our company to acquire our services and enjoy the multiple benefits discussed below.
Removes Build-up Contaminants
Sometimes, the build of contaminants is the cause of poor radiator performance. The professional mechanics of our company immediately remove the contaminants from your radiator and make your car able to provide hassle-free drive on the roads.
Protection Against Rust
When you change the coolant of your car, it helps not only in lubricating the water pump. But, it also protects your radiator from rust and foam formation. From time to time changing of coolant can help your radiator to perform better because the old one loses its properties.
Improved Fuel Economy
The timely maintenance of the radiator also helps in improving the fuel economy of your car. An overheating engine makes it difficult for your car to perform better and it uses fuel more than usual. A repaired radiator can keep your car engine cool and improves the fuel mileage.
Prevent Engine Damage
Timely inspection and maintenance of the radiator help in preventing the costly engine damage. Overheating can cause a lot of damage to the engine and other parts such as wrapped cylinders, pistons, and gaskets. But, an early engine service can save you from these sorts of problems.
Why
Choose

Us
24/7 Availability
We are available 24/7 to provide customers with car radiator repair services. Our expert mechanics value your time and provide quick services to achieve the satisfaction of clients.
Quality Service
We repair or replace the radiator of your car without compromising quality. You will get 100% successful results by acquiring services from our auto repair shop.
Skilled Staff
At Perthcarservice, our mechanics are expert enough to handle any car model and provide exceptional radiator repair services based on your requirements.
Friendly Environment
We provide our clients with a highly friendly environment. You can easily communicate with our mechanics and also take suggestions from them for better radiator repair services.
Frequently

Asked Question
Yes, a damaged radiator can easily be fixed by acquiring services from professional and reputable companies like Perthcarservice.
The car radiators can last up to 3 years and also up to 8-10 years with the help of proper inspection and maintenance from experts like Perthcarservice.
The warning signs of a failed radiator are overheating engine, coolant leaks, sludge in the coolant, and low coolant levels.