Auto Engine Repair Includes
At Perthcarservice, we provide the best engine repair service based on your requirements to thwart future engine problems.
All Engine Repairs
Complete Engine Tune-Ups
Valve Cover Gasket Replacement
Oil Pump Replacement
Coolant Reservoir Replacement
Ignition Coil Replacement
PCV Valve Replacement
Thermostat Replacement
Head Gasket Replacement
Oil Pan Replacement
Oil Leak Diagnosis
Spark Plug Replacement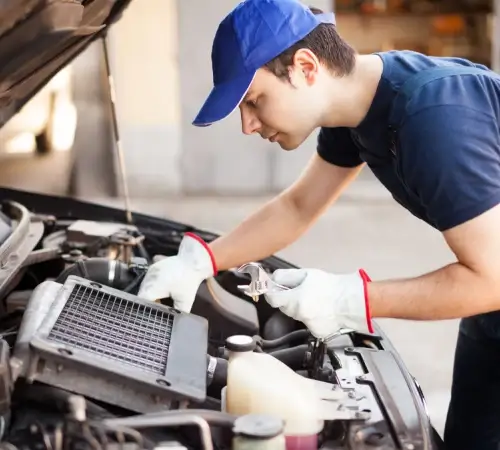 Engine Repair and Replacement Benefits
If you are experiencing issues like poor acceleration and economy, it depicts something is not right with your car engine and it needs proper maintenance. Perthcarservice is highly experienced in providing premium quality repairing of car engine and in turn get multiple benefits discussed below.
Increase Life Safety
Driving a car with a poor engine means risking your life. Acquiring engine repair services from perthcarservice can easily increase your life safety by ensuring your vehicle motor is working properly. Our mechanics repair your car engine on the spot and save you from road accidents.
Better Fuel Efficiency
Getting time-to-time engine maintenance service is crucial for improving fuel efficiency. When the engine is properly serviced, you will observe the fuel performance of the car is getting better and emits fewer pollutants. You can easily cover long distances with better fuel mileage.
Saves you Money
Acquiring engine repair services timely can escape you from future costly repairs. Whenever you experience any warning sign within your vehicle engine, provide it with immediate maintenance services. If you delay, engine maintenance cost you higher than your expectations.
Increase Car Value
Giving car engines timely maintenance can easily maintain the high value of your vehicle. When you try to sell your car, the purchaser will get impressed and provide you with money as per your expectations. Increase the worth of your car with proper engine servicing from our garage.
Why
Choose

Us
Quality Service
We offer perfect engine inspection and maintenance service to overcome issues like oil leakage, irritating noises, and overheating without damaging the warranty of the car.
Skilled Staff
Our staff is skilled and trained enough to conduct outclass inspections of your car engine. Afterward, resolve the issue immediately to make your car engine free from trouble.
Flexible Service
At Perthcarservice, we always prioritize the needs of clients. We provide 24/7 car engine services. With our flexible and quality services, you can make your journey comfortable.
Save Time
Our staff knows very well that your time is valuable. Firstly, we identify the issues and communicate them to you. After this, we start the maintenance process instantly by using advanced tools.
Engine Repair Shop Near Perth
The performance of your car depends on the engine. Your small act of carelessness makes you face serious big issues like the extent of damage to the engine and the immediate need to replace it. Below are some warning signs that show your automobile engine doesn't perform well.
Poor performance of the battery
The car won't start
Bad fuel mileage
Unusual noises
Overheating
Oil leakage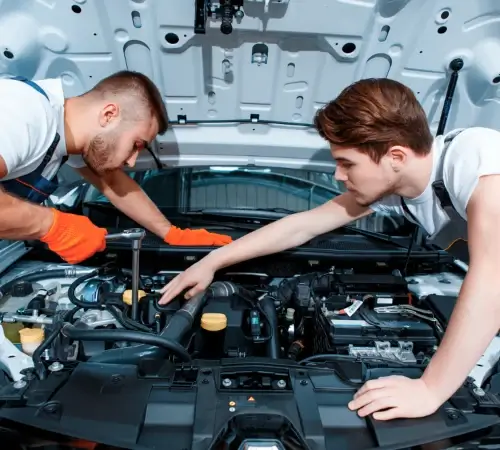 Frequently

Asked Question
Yes, it is affordable to acquire car engine repair or replacement services from professionals like Perthcarservice. The mechanics are trained enough to pinpoint the exact issue and resolve it instantly.
The average lifespan of a car engine is about 200,000 to 250,000 miles. Acquiring proper engine inspection and repair services from auto repair shops like Perthcarservice once every six months can make your engine work more efficiently.
Yes, damaged engines can be fixed easily with the help of a professional and trained car engine mechanic from companies like Perthcarservice.